Lady Luck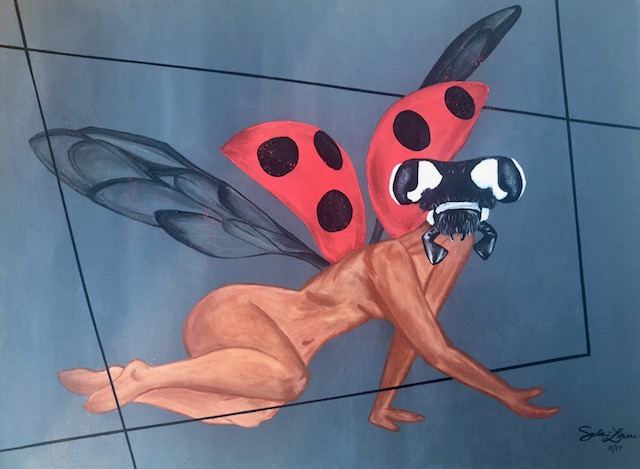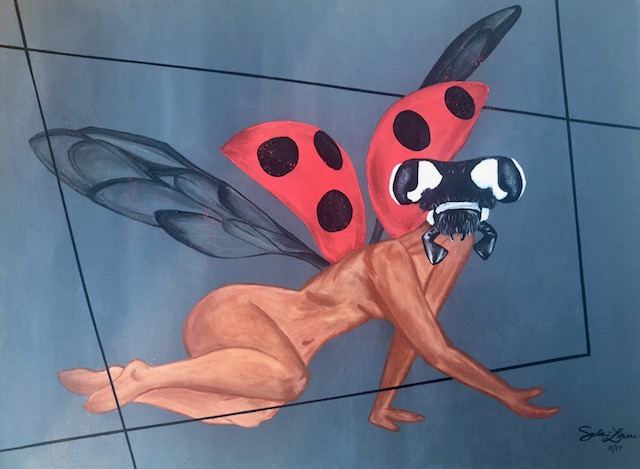 Lady Luck
Size: 30" x 40"
Year: 2017
Product Details: Acrylic Paint, Glitter, Glossed Finish, 1 1/2" Stretched Canvas For Mounting
"A ladybird is believed to bring good fortune and prosperity along with it. As the insect leads a vibrant and colorful life, it influence you to experience the joys of living to the fullest."
This piece reflects our power to take charge of the things we can control. of Her extended had represents how you have to welcome and own your happiness - one of the easiest hardest things to do. She reminds you that there is bliss amongst the gray (unknown) areas of life. If that's what you truly seek, take that leap.